Director: David McDonald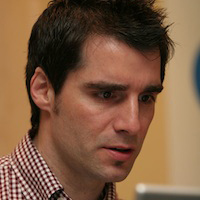 With over 17 years of web production experience, David has worked as a freelance web developer and consultant for a wide variety of clients.
David portfolio includes BHP Billiton, Hisense, Melbourne IT, Sensis, Victoria Online, Eclipse Group, Vision Australia, Defence Science & Technology Organisation (DSTO), Information Victoria, City West Water, Ray White, Lonely Planet, The Australian Broadcasting Commission (ABC), Deadly Vibe Group and many others.
He is passionate about the online user experience and web technologies.